A lot of costly premium certificate courses in IT are now free due to the generous offers of the IT Platforms in their respond to the COVID-19 crisis. Now more than ever, new evolving IT courses such as data science, Artificial Intelligence, and Machine Learning are affordable and accessible.
Get access to free online certificate courses in COVID-19 crisis. Get access to free Offers from IT websites and online colleges for your upskill free of charge.
Take advantage of these valuable offers to knockdown the "lockdown" with free Premium certificates courses. Never stops learning even in isolation; knowledge is everything. Overcome isolation with these premium courses, some of which enable you to join online communities of like-minded learners. Enjoy meaningful interaction, engagement, receive support for skills improvement. 
In the face of the COVID 19 pandemic, hard-hit places around the globe are in Lockdown and observing isolation and social distancing. Here goes a piece of fantastic news for the IT professionals, Experts, and Students and non-Students alike. 
Thankfully, a lot of online educational hubs and online schools, etc. such as Udacity, Codecademy, and Dataquest and leading Universities like Harvard in responding to the COVID 19 are offering free premium courses you could master. 
Now more than ever, new evolving IT courses such as data science, Artificial Intelligence, and Machine Learning are affordable and accessible. This is made possible by the kind courtesy of some education platforms mentioned above. They are generously offering free subscriptions to otherwise paid premium courses opening for you a wide door of unprecedented opportunity to upgrade your skills. Some of them may worth your while, so give them careful consideration. We hope you have an enjoyable, productive learning experience while you take some of the resources mentioned above to your advantage. 
Admittedly, these are the worst times, but we want you to beat the isolation and Lockdown with a productive learning experience. 
Below are some resources to lay your hands on to build capacity in Data Science.
Harvard 
The University has provided numerous online courses in the field of IT. For computer programming, there's an entry-level course that includes PHP, SGL, HTML, etc. Kindly check CSO in Artificial Intelligence (AI), CS50's Game Development, CS50's Web Development, Mobile Application Development, Data Science, Python For research, etc. Get access to the free Harvard courses for you to upskill.
365data science
365 Data Science has generously provided the course: Introduction to Data Science. Kindly note that the offer is valid until April 15th 2020.
SCRIBD 
The platform has a generous offer for a Full Library Access for one month. The proposal comes with unlimited access to thousands of ebooks, etc. Sign-up for this offer until April 17.
SAS
SAS has provided a free subscription to the Academy of Data Science, which for April.
Udacity has the Premium Nanodegree program for those in the USA and Europe. They have more offers, so let's be on the lookout.
Manning.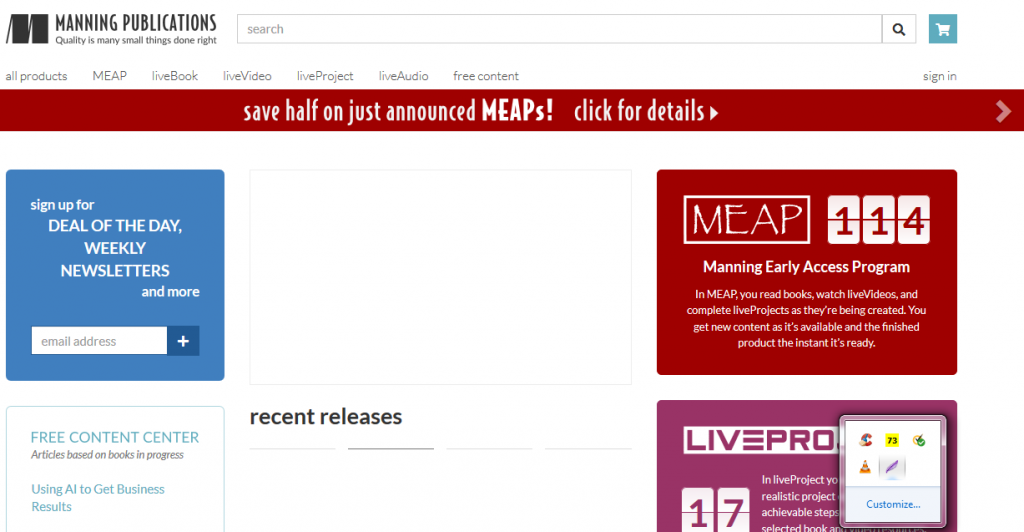 Programmers, there's an excellent offer to lay your hands on six great IT Ebooks free of charge: Includes ebooks about Programming with Python, Programming with JavaScript, and HTML5 & CSS. These typically cost about $30 each. The offer is through May. Even kids are not left out as they have a free so they can stay productive. Here comes the Ebook version of Computer Programming for kids and other beginners, will be freely available through May.
Imagine how grateful I was, when I received the 6 premium books in my email at no cost.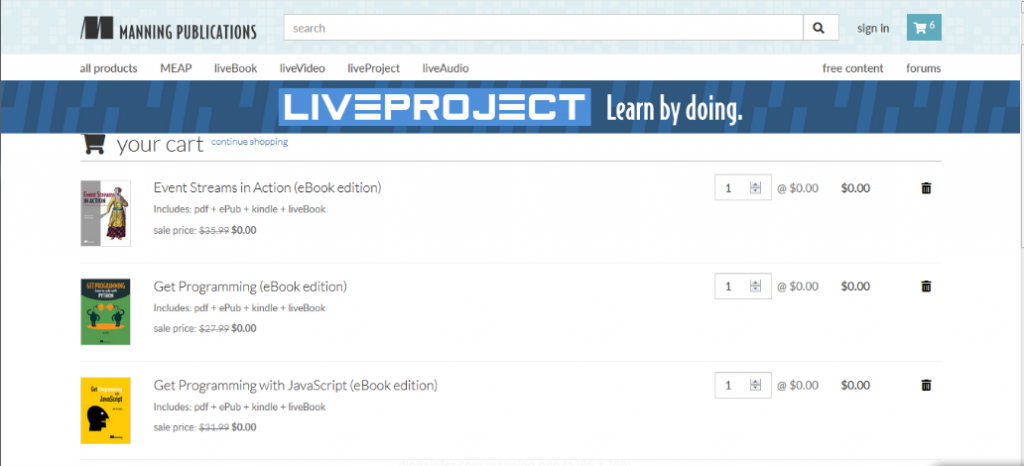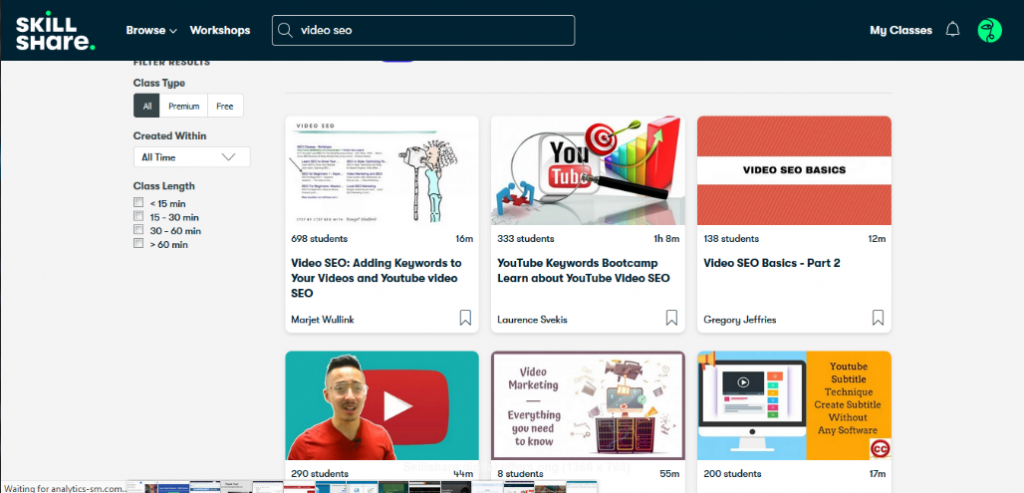 Get two free months of over two thousand courses in creativity, IT, business, etc. A subscription typically costs $15 per month. You will need to sign up with credit card or Paypal, but don't worry, you can cancel the subscription at any time from your account settings. Check the official website with this link here 
Packt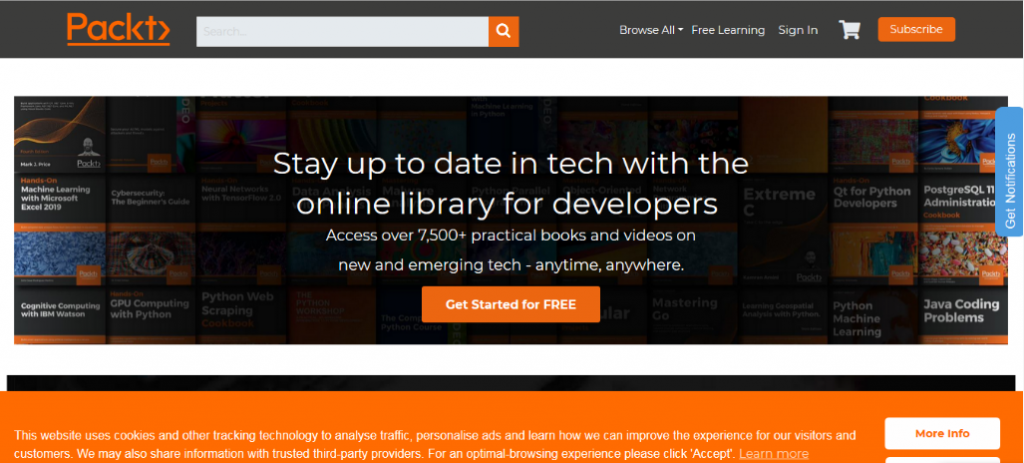 The platform has generously provided numerous free premium courses. Follow along, study to gain mastery over programming. They are offering over 15 certificate courses covering Machine Learning, Javascript, Python, SQL, etc.
Udemy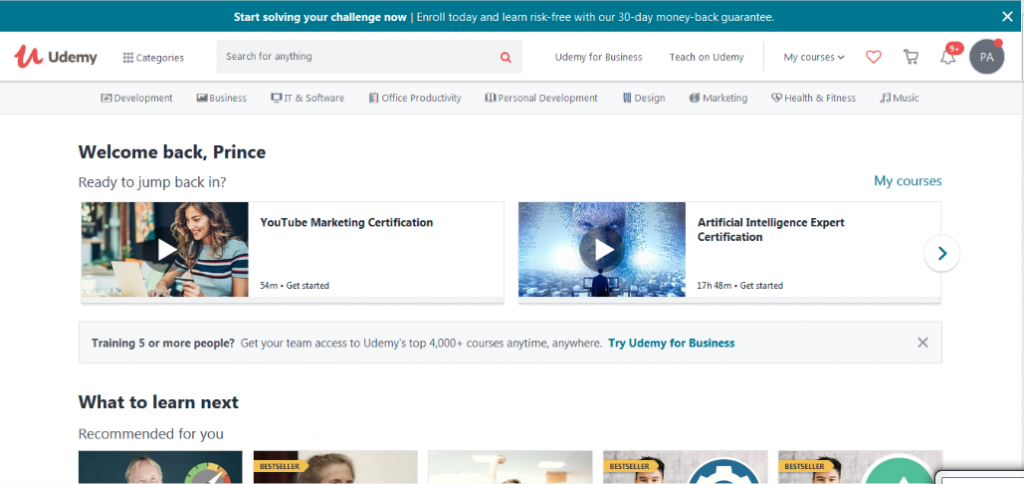 From their learning marketplace has put up a collection of free courses for your success. Discover various programs in a variety of disciplines over 700 Free Courses, which otherwise priced $10-$15 each. Just sign-up and arm yourself knockdown the Lockdown  
Coursera
Coursera for Campus will be available globally at no cost to any university impacted by COVID-19. How the program works: Institutions will have access to over 3,800 courses and 400 Specializations. The various institutions may enroll students in courses through July 31, 2020, while students can complete the chosen courses up to September 30, 2020. These resources include Enterprise-level admin tools, analytics, and online support.
Nasscom in collaboration with Meity under the FutureSkills Initiative, is providing free premium programs in Artificial Intelligence and deep learning, which is valid until May 15.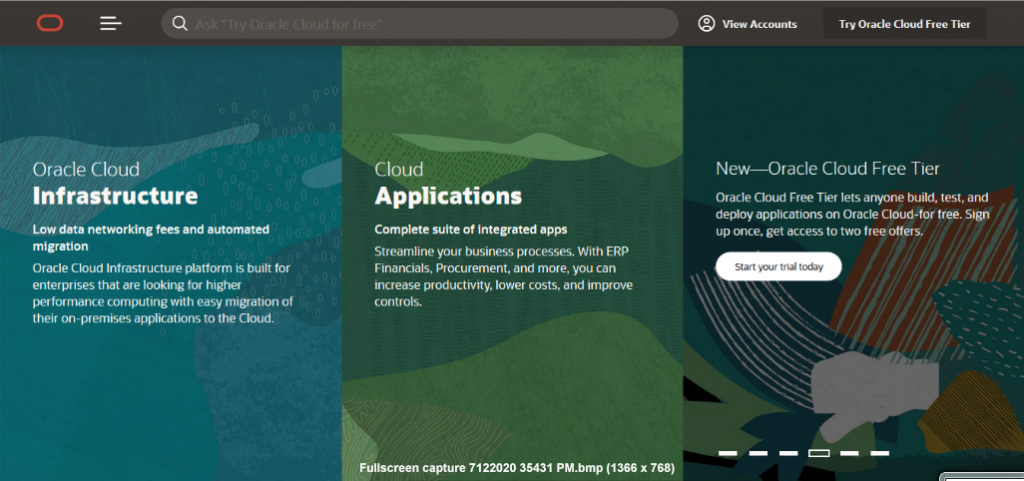 The IT learning Hub announced its generous offer of free access to premium online courses valid until May 15. Cheerful additions include some highly sought after cloud certifications in Oracle Cloud Infrastructure to Oracle Autonomous Database. This is wonderful for a career upgrade or change. Duly, get certified with over fifty hours of free learning and change your career by taking advantage of these hot offers. The regular price tag is $245 for each certificate, but they are free for now. Lay your hands on them while you can.
Autopsy
You have a fantastic opportunity now to broaden your scope in software. Access the Introduction to Autopsy (Digital Forensics Software). The regular price tag is $495, but it's yours for the taking until May 15.
Through SAP's Mew Digital Initiatives is offering free premium courses in the Internet of Things (IoT), Data Science, and more. Find out more featured courses here openSAP  
Pluralsight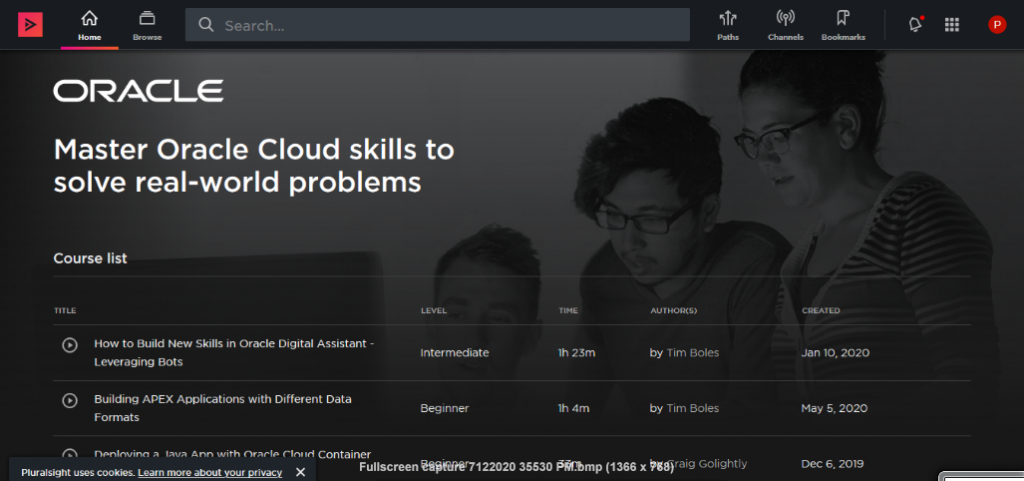 Are you interested in Cybersecurity, Programming, and Machine Learning? There are over 7,000 Free IT Courses: You just have to sign-have to have access, which expires after April.
Vue Mastery
Lay your hands on One Week Free Full Access: This comes with several hours of video study lessons in JavaScript framework Vue.js. The course expires on April 19.
BitDegree
Interested in Blockchain and programming? Kindly follow the free offer of over 50 Courses and sign up to enjoy your free $10 to $15 each course by the kind courtesy of BitDegree.
Google
Benefit from Google's one Month Trial to Google Cloud Training program by Coursera Specializations or Pluralsight. Sign-up, and there you go! This expires after April.
IBM
You are not left behind if you are interested in Professional Development. Kindly Sign up for IBM courses in professional development with IBM offer of over 100 Free IBM Courses: 
Microsoft
The technology giant is offering a Free Azure Training & Certification in Microsoft Azure and its certification exam. The regular price for the certification examination is $100. Kindly note that the offer expires on April 20.
Tableau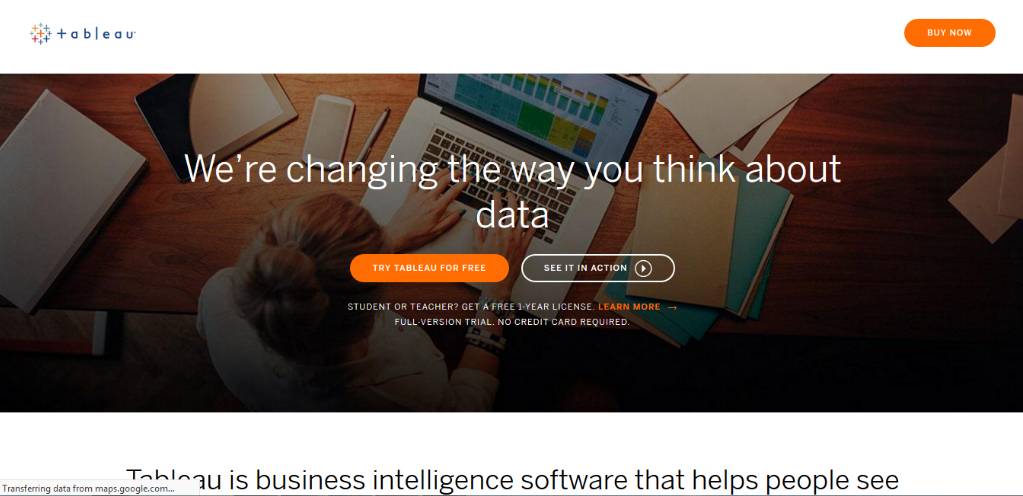 How about free training in Tableau for three months? Gain mastery over Tableau by taking advantage of this offer: Note that a paid monthly subscription is $15 per month, but this is now free. A generous way they are responding to the COVID 19 crisis.
Progate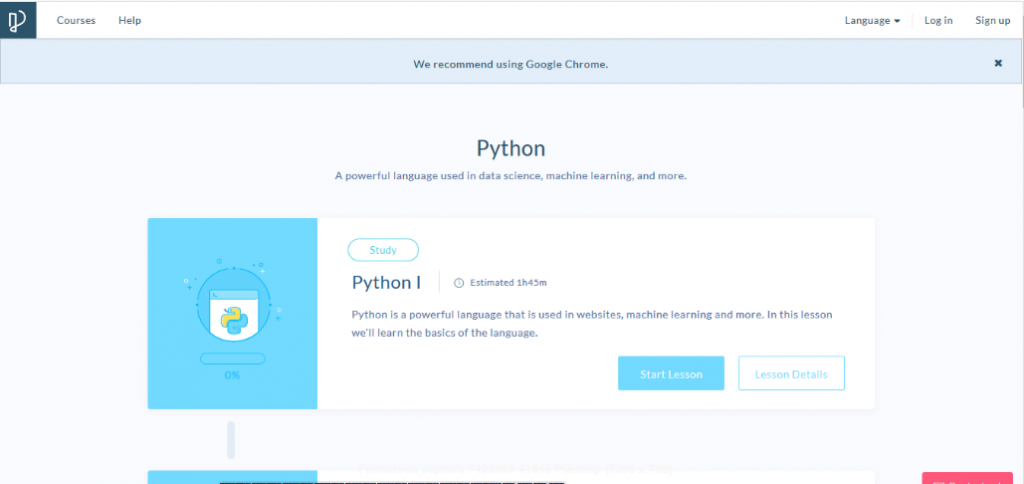 Check Progate for several high-quality Free Short Courses in Python and Javascript etc. This may expire after April.
LearnSQL.com
Over a hundred hours of high-quality learning materials in SQL, how about that? The offer is yours for the taking; have Free Full Platform Access: A paid subscription costs $39 per month. The offer expires until April 20.
Dataquest
For Data Science enthusiasts, Dataquest has been generous to us. They are providing a scholarship for three months in the Data Analyst program: Either Data Analysis in Python or R, you just have to register and the offer and the scholarship. Just see how valuable this offer is; a regular monthly subscription costs $29.
Moz Academy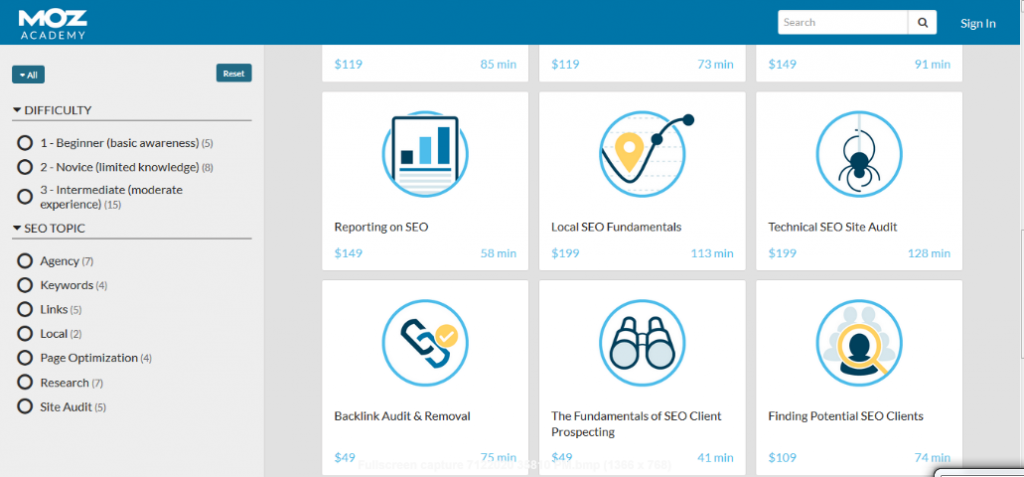 Amazingly, the SEO Hub is offering over 25 Free SEO Courses you can master. The actual cost ranges from $50 to $200 per course. If you are interested in SEO, then don't waste time to learn as much as you can.
I particularly liked the free certificate course: Keyword Strategies. I gladly recommend Moz Academy to anyone interested in SEO.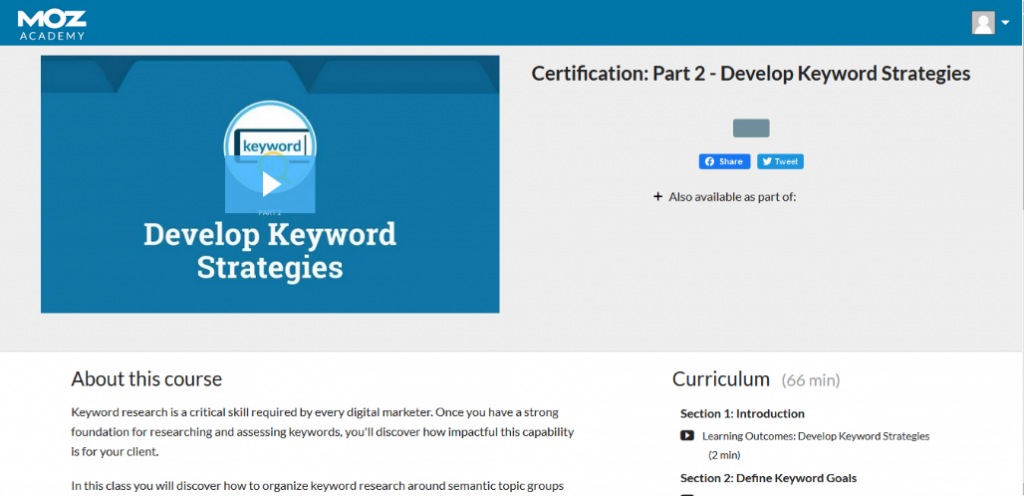 Real Python
More valuable offers in Functional Programming and Face Detection in Python are for your taking at Real Python. These are four Free Python Short Courses, which would usually cost not less than $20 for monthly paid subscription. Just sign up to explore.
Conclusion
Don't be restricted by the Lockdown, explore these free upskilling resources to stay active, be motivated to build your capacity in your chosen field. These are for you to upskill and upgrade yourself. Be productive while in isolation, and you would be glad you did. They're for your taking, knowledge is power, and with , that power you should be able to knock down the lockdown. Make hay while the sun shines.
You may also want to check and explore more educational offers from Pennfoster.edu
About Digitalofers
Digitalofers.com is dedicated to bringing you high-quality work from home and educational resources to online marketers and learners towards achieving their goals.