How to Fix the Errors With Windows 10 Reset the PC Feature.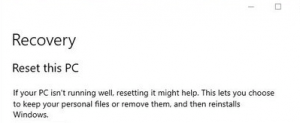 All of us whether experts or newbies encounter problems with our computers now and then. Interestingly, most of the tweaks and fixes may not be daunting but poses a significant challenge to the novice. Granted, when it comes to PCs, these majority of the issues are not big technical issues but are generally "small-tough things" with the potential to challenge your know-how, especially if you don't have a computer (hardware or software) background.Some of us have this experience more often than not, leaving us confused without knowing how to technically solve them. Finding your way around some fixes when it comes to windows 10 can be very difficult.
A lot of people, including some of my friends and probably yourself are having a hard time trying to reset to default factory settings. They receive an error response in the attempt to reset to default factory settings on Windows 10 version 2004. You might have received this response "There was a problem when resetting your PC. No changes were made".


For Windows 10 version 2004, one of the common problems is how to fix the issues with the "Reset The PC feature". This problem seems to be particularly associated with the windows version 2004 and affecting the computers running the Windows version 2004. It, however, doesn't seem to be associated with the recent updates (May and October 2020) even as these updates share the same core and file systems.
 I guess that you are probably searching for how to fix the problems with the Windows 10 reset this PC feature to default settings, and if this is correct, then relax, for you are at the right place.
How to fix the problems by using the "Reset this PC" function to reset your PC to the factory default settings.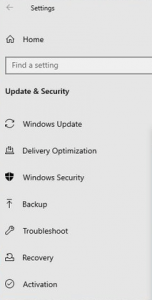 With the "Reset this PC" feature, you can reset your PC to the factory default settings, fix errors with images, and also solve a host of common problems with the windows 10 system. Since this function comes with windows 10 as it's inbuilt, you already have it on your PC.
To fix this issue, Kindly use the steps below, to reset to factory default settings by using the "Reset this PC" feature. 
How to reset PC to the default factory setting on Windows 10
To repair the "Reset this PC" feature on Windows 10 version 2004, use these steps:
First, click the Start button to open.

Search for 

Command Prompt

, right-click the top result. 

Select 

Run as administrator

Type this command dism /online /cleanup-image /restorehealth

Press 

Enter

Restart PC.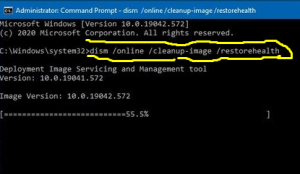 You're done, you are good to go! Once you complete the steps, you should be able to 
More Windows 10 resources
For more actionable How-To guides, informative articles dealing with answers to your common questions, and more; kindly subscribe to this newsletter.
 Windows 10, visit the following resources