Introduction
The Best And Most Effective Tracking Tools For Affiliates in 2021 and 2022 have the potential to maximize your conversions and earnings on your campaigns and promotional offers.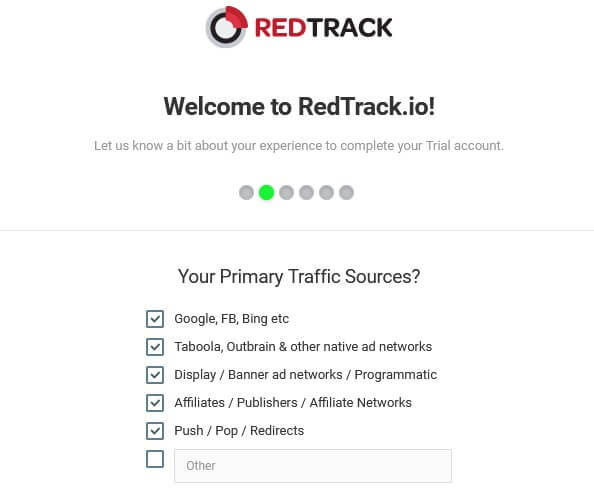 Making money online has become improved in a way. Most people who know how to use the computer and the internet can start making money and earning a living by using the most effective tracking tools in the world of affiliate marketers. Previously, setting up online marketing campaigns was challenging to master, but with the right tools today, anyone can try it out, rinse and repeat, and improve.
This ease of use has turned affiliate marketing into one of the biggest online industries on the web. People who had no previous experience quickly learn and master, run successful campaigns, and make money using practical affiliate marketing tracking resources. 
The only worry about this is how much people are doing it. There are tons of people trying to make money through affiliate marketing, and competing against them could be tricky, especially if you don't have the know-how. Interestingly, the majority of affiliates are not doing it the right way, with the right tools. But fortunately, we have you covered by showing you the best and most effective tracking tools for affiliates campaigns in 2021 and 2022. This article tells you some of the best tracking tools and how they can help you improve your campaigns and be more successful than your competition! So, let's not waste time and get started with this guide!
Tracking Tools What are They And Why Are They So Much Important To Affiliate Success?
Affiliate marketers are doing everything they can to gain an advantage over one another. The tense competition has pushed most of them to use incredible tools that can make a difference between those who use them and those who don't. One of the most popular tools that affiliates use is tracking software. 
But what are affiliate marketing tracking tools? These tools are software that helps affiliates track and manage their campaigns, which means that affiliates can track referrals, endorsements, and recommendations made by users or companies and use that info to improve their movements in the future. 
Analyzing, tracking, and optimizing your campaigns is the only thing that can bring your efforts out to the forefront and separate you from all of the rest. The best way of doing all of this is through some affiliate tracking tools. It would be best to gain insight into your campaigns in detail; you couldn't live without them. What campaigns are making money, and which ones are losing money? How can you improve your campaigns? Some of the frequent troubling questions are, what is the source of the majority of your traffic? How does your audience respond to your campaigns? By taking advantage of your tracking tools, you can easily find the answers to the above questions.
What Are The Best Affiliate Tracking Tools in 2021 and beyond?
Knowing all of this is good, but the real question is, what tracking software should you use? The answer is not clear-cut. There are a lot of competing tools that vary in functionality, effectiveness, and price. Picking the right one for you is a very individual thing, and you should approach it that way. Because of this reason, we will give you the best choices on the market, and you should do your research on them later when deciding which one to pick. Consider that any of these tools can be great, but none of them can work miracles.
No matter what tools you start using, you will need to work hard to get the most out of them! Below are the top five affiliate tracking platforms for affiliate marketers.

Voluum
RedTrack
BeMob
CAKE
Post Affiliate Pro


When talking about affiliate marketing tracking tools, Voluum is consistently topping the lists. This tool has been around for quite a while, and its impact on the industry is unrivaled! Voluum has many features that set it apart from other tracking tools, and it has a reputation to back it up as well! Some marketing gurus regard it as the best platform for controlling, tracking, assessing, and optimizing your affiliate marketing campaigns!
Voluum is perfect for integrating with many services, and it works well with most platforms straight out of the box. It easily integrates with traffic sources and affiliate networks which is an excellent feature of your tracking tool. 
The tool can also provide you with detailed statistics and data like:
Affiliate network

Carriers

Browsers

Connection Type

Conversions (ClickID)

Countries 

Landers

Referrals

And much, much more
And all of this data is displayed in a well-organized and straightforward way. 
You can also do things like split testing your offers, landing pages, creatives, and more and see what makes each of them good or bad for your campaigns. You can also track your LPs and create an LP rotator to better test and split your traffic. 
Pricing can vary based on features preference options you select for your campaigns. The entry package, which is known as "Discover" starts at $89/mo, while the next upgrade, known as "Profit" comes at $149/mo, and the advanced "Grow" package will set you back $449! These prices are pretty high, but in most cases, Voluum is more than worth it! And if you search hard enough on many places on the web for coupon codes, you are likely to get a generous 25% coupon. 


We are starting this listicle with the best tracking tools currently available on the market. RedTrack has been one of the leaders in affiliate marketing tracking ever since its inception, and today is no different. 
The platform itself developed and grew a lot in recent years, and it's now among the industry leaders. Amongst the best features of RedTrack is its approachability. The program gravitates towards the absolute beginners and the hardcore affiliates who want to have all the bells and whistles. 
Some of the best features that RedTrack offers are:
Incredible User Interface

Cloud-Based Trackers

Granular Reporting With Over 30 Data Points

Multi-User Access

Flexible Postback Settings,

High-Quality Support

Much more
All these features come in monthly subscription costs, and for RedTrack, the current charges are as follows:
Free (14 Days)

Starter Pack $29/mo

Professional $79/mo

Business $339/mo

Enterprise $939/mo
We recommend that you signup for the free two-week trial see how it works.


Are you searching for an optimized cloud-based tracking solution for affiliates, media buyers, and teams, then look no further than BeMob!
This tracking solution software is quickly becoming one of the most popular choices for new and intermediate affiliates across the web. The thing that makes BeMob set itself apart from the rest is its toolset. Some of the most valuable tools and features of BeMob are:
Unlimited Campaign Offers

SSL For Custom Domains

No-Redirect Tracking For Organic Traffic

Multi-User Access

Traffic Distribution System

Resourceful Support Team

And more!
These features make BeMob an excellent tracking solution for advanced affiliates who have the know-how to use this tool for maximum conversions. 
Pricing on BeMob is pretty competitive within the industry, and it looks something like this:
Basic (Free)

Professional $49/mo

Business $249/mo

Enterprise $499/mo
[Also check  how to boost sales with Affiliate marketing]


This delicious-sounding affiliate marketing tracking solution is one of the most well-known trackers in all of the industry. Its main goal is to measure, manage and help you optimize your campaigns and make them better. 
CAKE quickly gained favor in the industry by offering an approachable and convenient dashboard from where you could aggregate and check multiple campaigns at a time. You can use all of that info to review and compare your performance and manage your campaigns. 
CAKE offers various tools that can help affiliates track and optimize their campaigns to make them laser-focused. Some of them are:
Pixel Management

Fraud Protection

Referral Awards

Real-Time Metrics

Targeting By Device or Location

24/7 Support

And more!
CAKE's pricing can vary significantly from person to person, as their policy is to give individual quotes based on needs and requests. Meaning, it could be tricky and might startle some affiliates because of this unique policy. 
[You may also like to read about the three misconceptions of affiliate marketing]
Post affiliate Tracking resources

Used by around 3000 companies globally, Post Affiliate Pro has more than earned its spot on this list as one of the great trackers on the web! Packed with many tracking features like cookies, IP addresses, and other tracking features optimized for eCommerce merchant traffic, you won't feel a lack of features with this tracker! Its key features are:

Customizable Interface

Mass Payments

Different Tracking Methods

eCommerce Optimizations

Previously, there were reports of unreliable tracking and lacking support, but optimizations to the platform have pretty much eliminated all of those. 

The pricing of Post Affiliate Pro is pretty standard for the industry, and it looks something like this:

Free (14 Days)

Pro $97/mo

Pro-Ultimate $197/mo

Network $477/mo
BONUS READING: Check our top eight (8) products to promote on Clickbank right Now!
Conclusion

Finding the right tracking solution software for your business can be a difficult task. But luckily, there are a couple of the best trackers that affiliates have access to nowadays. This list could help you trim down your selection and make a more informed and calculated decision that can have tremendous positive impacts in the long run! 
No matter what tool you choose, please get familiar with the best And most effective affiliate tracking tools in 2021 and beyond. Lay your hands on them, put them to use as much as possible to secure your campaign's growth and succeed in the largest possible way.
In your case, what has been the experience with tracking tools? Have you ever used trackers for affiliate campaigns?  
Kindly share with us your experiences in our comments section below, don't keep it to yourself.