Introduction
The Top Performing Best Niches for YouTube Channel in 2021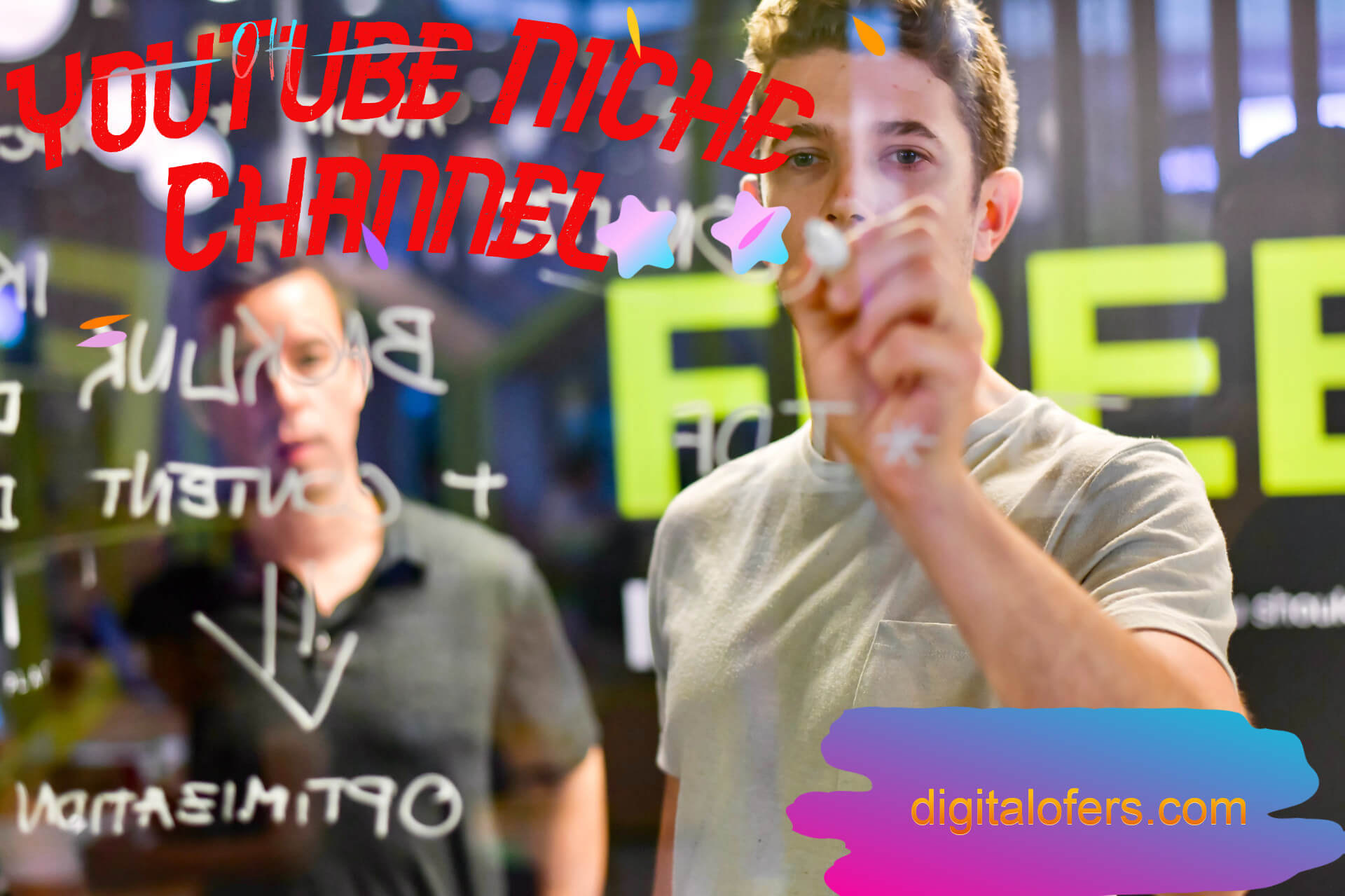 YouTube has become the leading platform for showcasing creativity in an unimaginably wide variety of industries such as gaming, Food, technology, etc. For several people, YouTube has become a source of livelihood. For many creators, it's more than a passive income. It has become the primary or only income source for successful YouTubers. 
However, we have observed that many people were initially excited about beginning the YouTuber journey but couldn't reach their ultimate goal of earning a living. A major contributing factor is the failure to choose the right niche channel.
The wrong niche choice can hinder your success as a YouTuber.
 [Also read the 13 most common mistake YouTubers  make and how to avoid them]
How to Select the Right YouTube Niches? 
Before reading about the most profitable YouTube Niches 2021, kindly remember that once you select a specific niche, you may have to either stick and contend with it to make it work or face an enormous rebranding task. It's noteworthy to mull over the three factors that play a massive role in the choice of any niche.
The Three Most Important Three Factors in niche selection 
The Balance of Interest and Profitability
It is an understatement to claim that interest plays a crucial role in niche selection. There will be little growth in your channel if the level of interest in your Niche isn't high. After all, how many people complete tasks in which they particularly find boring? Again, we are discussing creating a livelihood on YouTube, which is not just a mere task. Your choice should be something that drives you to your limits in creating consistent content for video uploads. Likewise, an unprofitable one will erode your interest over time. Therefore, try and find one which is profitable too. It's best to choose a profitable one in which you have a keen interest.
The Need For Adequate Knowledge or Experience 
 Look before you leap
Hastily investing in an unfamiliar industry without due diligence would be compared to leaping without, first of all, identifying a safe place to land. Thus, it is essential to acquire a level of knowledge within the Niche that you are considering. To create an authority channel, do more to improve your core skills rather than counting on tutorials of other YouTubers. For example, it takes an expert to publish high-quality content in a given field of study or profession.
Have Proper View of Existing Competition
One needs to consider this critical issue at the start of niche selection. While there's always a level of competition, you want to avoid a tough one. Stiff competition would most likely stifle the subscriber base and hence the possible failure of your channel. That would be damaging to the growth of your channel. Thoroughly think through to have a strategy if you must go in for a competitive one. All too often, a highly competitive niche makes it challenging to be successful. For example, many new channels recently uploaded PUBG videos thanks to its fame; however, only a few survived after months because they became too competitive. 
One may see earlier success in a less competitive niche.
Best YouTube Niches to Venture in 2021 and 2022

With these in mind, here is the list of the top profitable YouTube niches in 2021 for our forecast for 2022. These aren't ranked in line with their popularity; each has its merits and viewership. For instance, some Niches have tremendous viewers but too many channels, and a few Niches have few channels but huge audiences.  
Gaming 
The Gaming Niche is increasingly becoming popular and currently getting massive viewership on YouTube. With numerous exciting games and play launches every day, many channels share their experience, expertise, and even live stream gaming contents. Due to the competition, without a strategy, a considerable number of them may fade into oblivion. But, hey, if you're a gaming freak and perform extraordinarily in games, then consider opening a gaming channel. You will make it if you combine commitment and strategies.
Food, Recipes, and Cooking 
During the worldwide lockdown, there have been growing views on Food and cooking-related channels. Many individuals found these to be highly helpful and exciting during the pandemic. It is a profitable Niche for you if you've got enough knowledge about Food and its various recipes. Get acquainted with this industry by following what's working for other YouTubers in this field or genre.
Travel and Tourism
Everyone likes to travel and explore places that have various attractive tourists spots. Many channels and associated sub-genres are making a lot of money with the travel and tourism industry. If traveling to places is your passion, then go for this Niche and share your knowledge with the world. You will be the qualified guide to our next traveling adventure. 
Fashion 
Fashion is a vast niche that many YouTubers have explored well and successfully gained most subscribers on their respective channels. Fashion comes with everything from clothes to makeup or beauty-related products and tips. Many channels share information about the newest fashionable goods or clothing and the best products or cosmetics used. Some channels also feature the more traditional and natural ways of wearing modern clothes. If you've got an interest and enough knowledge in this field, then give it a try. 
Entertainment 
Another Niche that's vast and explored by many YouTubers and has had good earnings is Entertainment. This can include everything, right from funny and entertaining videos to songs, stories, dance, and so on. Everyone seeks some Entertainment at leisure times. This will be an ideal field for you as a beginner, and if you don't know where to start, brainstorm for ideas. Surveys say that a significant percentage of views on YouTube are on channels that are associated with Entertainment. However, you would like to be sure that your content is unique. 
The Health and Fitness category
Today, more than ever, people are deeply concerned about their health, especially with the elite in society. Most have become conscious of the need to maintain optimum health and fitness. Many channels post content related to healthy living and wellness. Suppose you're a gym enthusiast or have some valuable information or tips to share associated with health and fitness. In that case, you could choose this genre with the possibility of extra passive income from ad revenue. Just make sure to offer quality content consistently. 
Ad Revenues of Top Performing YouTube Niches in 2021.
YouTube has established itself as the leading platform for advertisers and plans to dominate for many years during this landscape.
Net advertising revenues from YouTube are projected to rise to a whopping $5.21 billion in 2021 and about £6 billion in 2022! In the USA alone, about 90% of adults use the platform within the U.S alone.
That's so massive, and capturing only a minimal share of it might serve you well. If you've got a brand, product, or service to market, YouTube is often a goldmine to earn revenues. Ad revenues were the major significant chunk of that goal.
When it involves YouTube, the Niche you're in is essential in determining your earning potential.
Why is that? Because YouTube earnings depend upon CPM (cost per thousand impressions). 
What is CPM in simple terms?
Cost per 1,000 impressions (CPM)is a Marketing metric representing the cash spent on YouTube Ads. It is a measure that shows how much money advertisers are paying to display ads on YouTube. Specifically, it means the cost an advertiser spends for 1,000 impressions. While an Ad impression is counted every moment, an Ad is displayed.
Of course, advertisers always want to allocate a more significant share of their ad budgets to certain types of content, where displaying their ads offers them maximum exposure and quality clicks.
So, suppose your channel is all about promoting a minimalistic lifestyle; it favors the thought of not buying anything for the foreseeable future. In that case, the likelihood is that you will not draw advertisers to your channel. Your ad revenue is going to be on the look bleak.
However, suppose you make a good choice for the Niche that aligns with your core interests and have adequate knowledge. In that case, you're in a better competitive position with similar channels that can attract significant ad spend.
A popular channel on Personal Finance, for instance, will likely attract a large budget since advertisers in this particular industry (such as banks and MasterCard providers) have large ad budgets to allocate.
This is also a highly competitive niche, so advertisers must bid and pay the best prices to display ads on the most popular channels.
Let's dive into the highest niches you'll get into for the highest-earning potential on YouTube in 2022.
Ad revenues CPM of Channels
The Affiliate niche tends to have CPMs between $12–22. While the E-commerce and Dropshipping, $7–14. The Trading and Investing ranges between $8–18. The CPM of Personal Finance somehow falls below $4–12. These are the cost that advertisers will be willing to spend on placing their ads in your videos depends on your channel's metrics. These niches also are competitive, meaning that while you will need a strong brand and content, the typical ad spends per video also will be higher. We provide a sneak peek at some high-ranking channels to see how they are doing.
The amount of money from Ads revenues partly depends on the Niche you chose since the financial, marketing, insurance, and business niches have relatively high CPMs.
Below are some selected niches channels doing well in their respective categories.
Gaming: Vanoss Gaming Channel
Affiliate Marketing: Ross Minchev, Dave Mac
Trading and Investing: Andrei Jikh
E-commerce and Dropshipping: Tatiana James, Wholesale Ted
Real Estate: Kevin Paffrath
Personal Finance: Nate O'BrienO'Brien
 [Also read our article on how to start blogging and make money in 2022]
Conclusion
We observed from the above channels that publishing valuable content is essential to higher earnings for YouTubers. For more traffic and views, invest in delivering a valuable content quality that has value to the audience results in more traffic, meaning more viewership for advertisers to market their brand.
You don't have to depend only on ad revenues to earn on YouTube. Channel monetization could be in different ways and forms. One effective way is to use affiliate marketing. With affiliate marketing, you could promote products by placing products links in your video descriptions.
You could Promote your own (digital offers or physical) products via your content.