Introduction


With advancing technology, the internet marketing space is on the move. You don't have to be tech-savvy to make money online. With the right strategies and tools with personal commitment, you can create a successful business. In this post, we present five free online marketing tools for beginners 2021 and beyond.
First of all, we attempt to explain key terms here. What is the meaning of savvy? A savvy person is someone with practical knowledge about the object of interest. Geek refers to fans and experts in ICT, computers, electronics, and the internet at large. 
[Also check the 15 places to get trending topics for blogging in 2021]
Strategy and the right tools are critical for conversions.
Having effective strategies are critical to your online marketing success.
A functioning Marketing Strategy is all that's needed to leverage your competitors. The internet has indeed revolutionized marketing and our way of seeing the world. Changing our buying patterns, searching for information, and possibly most importantly, changed how we relate to people. We are more dependent and present in the internet of things (IoT) network with each passing day. 
To create a profitable online business, you don't have to be a geek; tools and strategy are all you need.
Admittedly, internet marketing is ever-changing with advancing technology. Internet or online marketing (sometimes used interchangeably) has become much more productive than traditional marketing. Satisfying clients and holding their attention, getting messages across, or even selling products is a matter of delivering quality content. Failing to capture and hold attention is why many online marketers fail. 
Five free tools on online marketing for beginners 2021 and beyond
With tools increasingly more accessible and more intuitive with drag and drop technology, everyone can create a presence on the internet. Developing websites, building and growing your blog, and maintaining a meaningful social presence are keys to your success. Today there are fantastic tools to boost your blog engagement and social sharing with your followers. Designing and managing a successful digital marketing strategy is no longer a thing for experts. All you need is to establish your presence by promoting your content, gain authority and rank higher! There are tools to take your business higher in rankings and sales. Granted, you don't have to be a geek nor need a lot of people to grow your traffic and sales. You could practically use tools to help you out. This post focuses on these tools as we highlight five tools to create a profitable online business. We recommend to you five tools for creating a profitable online business.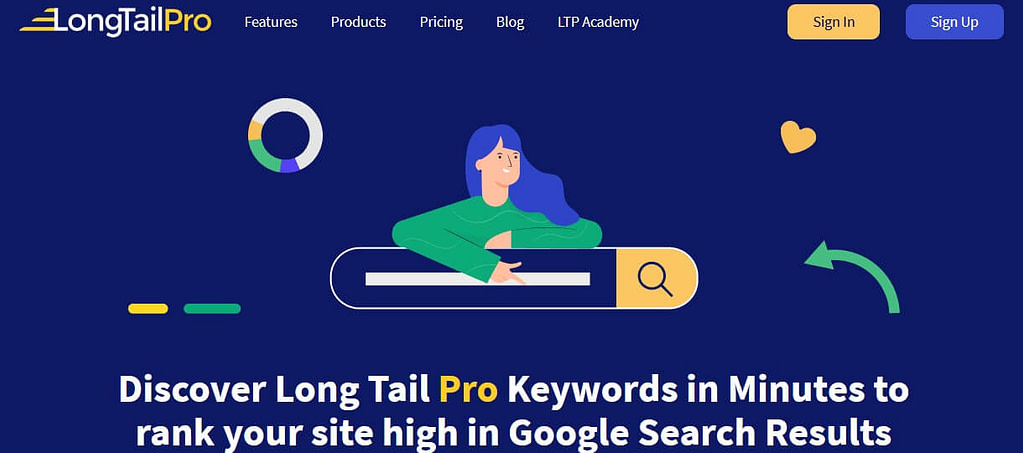 Why LongTail Pro? Anyway, the most effective way to improve rankings in search engines is by targeting related long-tail keywords for your posts. You can get started with SEO for free by taking advantage of their free trials. You don't need to spend any money to start testing out their software. You can do keyword research for free, find content ideas for free, figure out how much traffic your competition gets for free. It offers so many features for free. You might as well get started versus paying for something. 

The second tool is Mobile Monkey. Here's what I love about Mobile Monkey. They have this Instagram autoresponder solution, and they do with Facebook as well. Instagram and Facebook, some of the most popular social networks. And what this tool allows you to do is respond automatically. So, for instance, if someone messages me on Instagram, he gets an instant response, which is an auto-response meant to reply to increase engagement. Mobile Monkey autoresponder has the potential to get more leads from Instagram direct messaging. Input your offers or product links into Mobile Monkey and see how it gives you more leads. 

The importance of list-building in online marketing cannot be overemphasized. Given the numerous tools list-building space, today, we want to focus on an effective but lesser-known tool. The third tool is Hello Bar. Its more like a chatbot to engage followers for Leads. The money's in the list, right? You want to get as many lists as possible because the more list you possess, the better it is for your marketing adventure. That is where Hello Bar comes into the picture. With this tool, you can collect tons and tons of emails for free by utilizing their premade designs and synchronize them with your CRM. Customize their designs and earmark the input fields such as name, email, and phone number. 

The fourth recommended tool for online marketing is Crazyegg. You anxiously anticipate traffic to convert. The problem is that most don't convert. With Crazyegg, you can quickly increase sales with conversion optimization through AB testing. What's cool about Crazyegg is that when a test run, it'll visually show where people are clicking on your page. This is necessary to ensure that website visitors are clicking the most important sections of the page. Often times we lose vital clicks for failing to do page optimization. To determine which page area will get you the most clicks on your Call to Action (CTA) buttons, you have to test. For example, placing it closer to the page bottom will receive far fewer clicks since some visitors may not even see it. And then, what you can do with their wiziwig editor is to adjust the placements of specific elements, delete things, and test to see if that helps improve your conversions. Make good use of the heatmaps it generate to optimize your page.


Last on our list is MailChimp. It's a free email autoresponder tool. What's more to say than that? And they have way more features, but most people use MailChimp for their email solution. And the cool part about MailChimp is the ability to sending emails to thousands of people a month for free. If you have a giant list, you're going to have to spend some money. You can have a great start with MailChimp for your list-building and outreach journey.
Conclusion
For upscaling and profit maximization, outsourcing or hiring more people does help in the long term. Take advantage of platforms like freelancer, where you get almost all tasks done at a professional level. However, due diligence is needed to get experienced freelancers. It affords you a winning upscaling strategy without breaking your bank account. It's best to start with many free tools out there and then go from there when you're on a shoestring budget. 
Remember, you don't have to be tech-savvy; tools and strategies are all you need to do a successful online business.
Also you may like our Actionable Promotion Strategies for Blogging