Introduction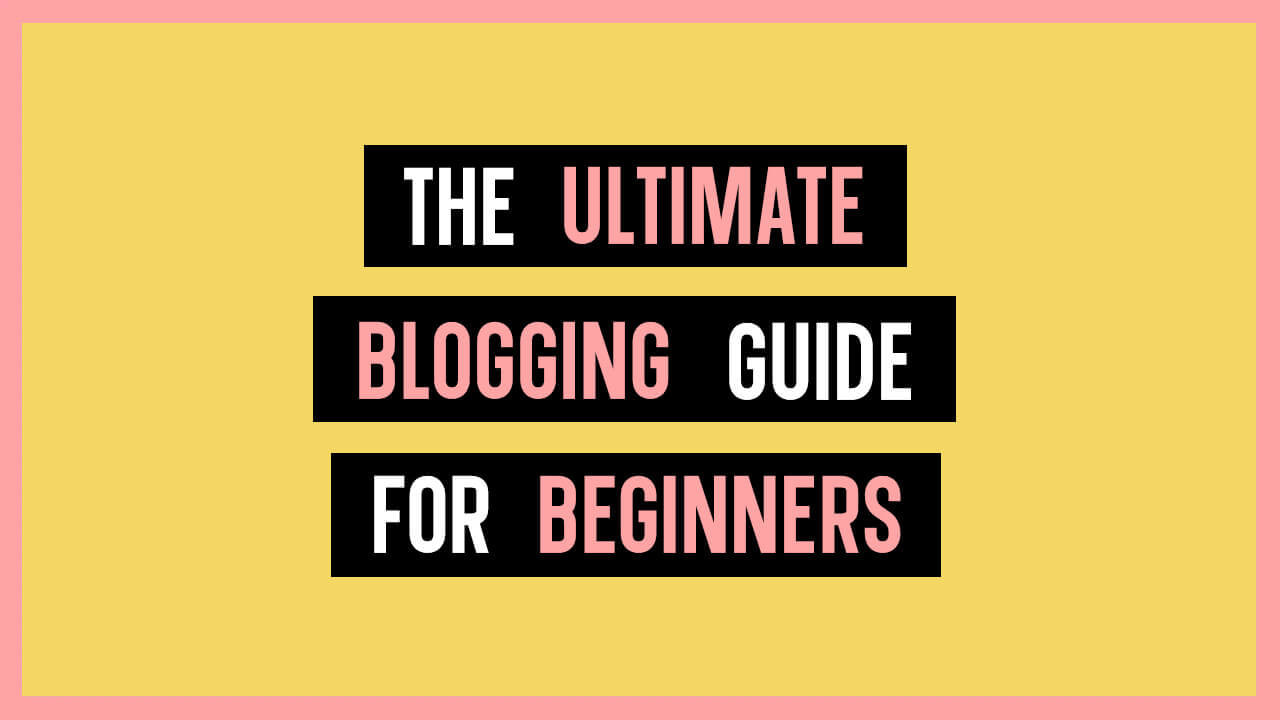 This blog post has been updated.
Blogging to Make Money in 2022 [Beginner Guide]
Blogging got harder, embrace yourself for hard-work and resilience.
Also check below to see how to track your affiliate campaigns quickly and cheaply.

The desire to make money online for a living has now more than ever been intense partly due to the obvious economic impact of the Covid-19. With many people turning to work from home to making money online through blogging to affiliate marketing and e-commerce.
The main reason for the majority who pursue blogging is to make money either full-time or part-time while working from home; albeit a host of other reasons which are overridden by passion and sheer sense of self-accomplishment that one may derive.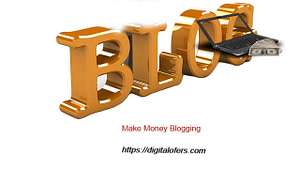 While there is an undeniable fact that successful bloggers earn a lot of money for a living, and potentially so, the majority of monetized blogs are not successful and don't perform, especially startups or beginner blogs.
Yes, the internet is awash with more than a compelling body of evidence that shows that when done right, blogging can generate a ton of money for those who managing successful blogs in 2022.
[Also read how to blog about trending topics in your niche]
The Challenging Task of Managing Blogs [especially for beginners]
However, right now, managing a successful blog in 2022 is getting harder than you might imagine, especially for complete beginners. If you are a complete beginner it's certainly an uphill battle owing to the obvious competition posed by the already established blogs with their massive online presence. With each passing day, the number of competing blogs in your target niche increases much to potentially challenge your efforts to break through and stand out. Needless to say, you need to challenge yourself in providing quality content around your target keywords that people are searching for in your blogging niche. Target long-tail keywords to improve your blog's discoverability and search results.
Again, now more than ever, you need to be constant in your publishing to turn quality traffic into conversions. As you gain experience over time, you will acquire a lot of actionable techniques to help you leverage established blogs such as monitoring and spying on your competitors and implementing their strategies, tricks, and tips. Though it is an uphill battle, you may be successful and progress to become the savvy blogger you aspire to if you maintain focus on your long-term goals.
Monetization Options for Beginner Blogs
As you publish enough quality content, you should get sufficient organic traffic to allow you to monetize your blog and start receiving revenue from advertisers. The main proven way of making money from your blog is by monetization either with google ads by Adsense or other high-paying alternatives like Affiliate Marketing, CPA's, Google Adwords, etc.Google Adsense program is still a viable option, to earn a ton of money if you follow their rules and commit to best-practices. Adsense ads have proven enviable conversion rates depending on your niche. Their attractiveness blends well with the visual appeals of your website page and gets clicks and performs well. The low payment is the main downside with Adsense, making bloggers shifting to other alternatives; but you can earn a living from it if you target high-quality organic traffic for your blog. However, their ads are proven to perform and your ad revenue will increase if you continue to publish high-quality content. Only remember to follow their publisher terms and strictly obey the rules.
The Easiest Way to Make Money
The easist way to earn a ton of money blogging in 2022 is by affiliate marketing and this could effectively serve as a means to make huge affiliate commissions.
You have to focus on products you want to promote in your already defined niche by writing articles about such products. Some marketers have been hugely successful with product review contents that have significantly skyrocketed their affiliate commissions. For online marketing success, the famous saying has always been and is still true, "content is king" and traffic is key. Only provide genuine reviews and be personal with your readers who kindly share their thoughts by commenting on your articles. Undoubtedly, even in 2022, with real efforts, you can make money blogging by driving organic traffic to your affiliate offers through your blog posts.
You could also earn decent money working from home through freelancing. I mean you can write high-quality articles for well-established blogs and earn at least 5 Dollars per article. Five dollars isn't much, but that's just the beginning for you to build your portfolio, you can make a living through content writing by freelancing and blogging as well. These established websites regularly outsource their works, especially content writing, making content creation as a freelancer a lucrative career. Kindly check freelancer.com to see if that is for you.
You can register and set up your profile as a content writer and start seeking for job offers. With efforts from your part, you could be hired. Be proactive in your approach, for example, you can reach out to blog owners and submit good samples of your work.
How to Increase Organic Traffic on Your Posts
Make sure to look at strategies to increase your blog traffic to increase your earnings. More high-quality traffic results in higher earnings. As we mentioned earlier, look up to well-established authoritative websites or blogs for link building by article writing and outreach.
When you engage in quest posting, you will want to regularly submit original high-quality articles.
Traffic from Social media is a must if you want long-term organic traffic for your brand promotion. Invest your efforts to improve your social media presence through Facebook, Instagram, Pinterest, Twitter, LinkedIn, etc.
Again focus on the long-term while being a genuine blogger or marketer to build your reputation and loyalist support base over time.
While keeping your profiles active, your blog will derive high-quality organic traffic and you will never regret leveraging and harnessing the enormous organic traffic potential of social media for your blog promotion.
Pay more than the usual attention to the SEO needs and strategies to boost your page rankings. Consider adding long-tail keywords especially in your title and in the first paragraph of your posts, while making sure to go for relevant keywords throughout the main body of your articles.
Blogs, much like the website needs ongoing SEO checks, enhancements, tweaks, and fixes and updates. As you gain experience, invest in a reputable paid SEO subscription for the strategic long term optimization goals of your blog.
Conclusion
Believe it or not, there are tons of money to be made in blogging, and it's not too late. Remember, it's free to manage a blog, but you need to invest time and resources to be able to rank well to make money. That has been the case for blogging and is only becoming a hard reality in 2022 and beyond. Doing it the right way is key if you want to make money from blogging.
Take advantage of the COVID situation and work yourself through blogging with a ton of passion.
Kindly apply the suggestions and guidelines listed above and you would see success sooner than later
As a beginner blogger, the above tips in this article show some of the varied ways at your disposal to make money from blogging.
Takeaway
As a beginner, understand that blogging poses a challenge than what you might imagine. Prioritize quality and consistency in your content creation.
You surely need to follow successful strategies of authority bloggers. Arm yourself with actionable SEO strategies that will boost your traffic generation and conversion efforts.
Create and increase your social media presence for your brand promotion and alert brand loyalists support base.
Invest in SEO with tools like long-tail pro and blog with a ton of passion.
[Also read our guide on actionable promotion strategies for blogging in 2021]